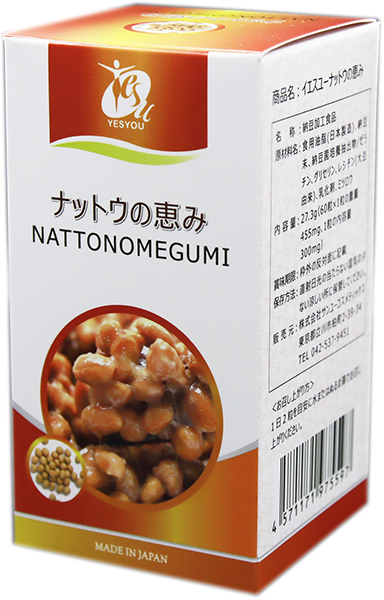 YESYOU NATTONOMEGUMI
イエスユー ナットウの恵み
The name: Fermented soybeans Product
The names of the raw materials: Edible oil and fat, Fermented soybeans powder, Bacillus natto culture extract, Gelatin, Glycerin, Lecithin(From soybeans), Emulsifier, Beeswax
Content weight: 27.3g(455mg×60 pills)
Expiration date: As stated elsewhere
Preservation method: Avoid direct sunlight. Preserve in cool place.
Distributed by Sunyu Cosmetics Co., Ltd.
 2-39-34 Kashiwacho, Tachikawashi, Tokyo, Japan
      Tel:(042)537-9451
Consumption methods: 2 pills per day. Please take with water.
Nutritional information (per 1 pill)
Energy 2.82kcal
Protein 0.15g
Fat 0.22g
Total Carbohydrates 0.07g
Salt equivalent 0.001g
Note
Please take soon after opening.
When this product disagrees with you, please stop use or consult your doctor.
Please keep out of reach of children.

---
YESYOU Shop on Amazon Japan :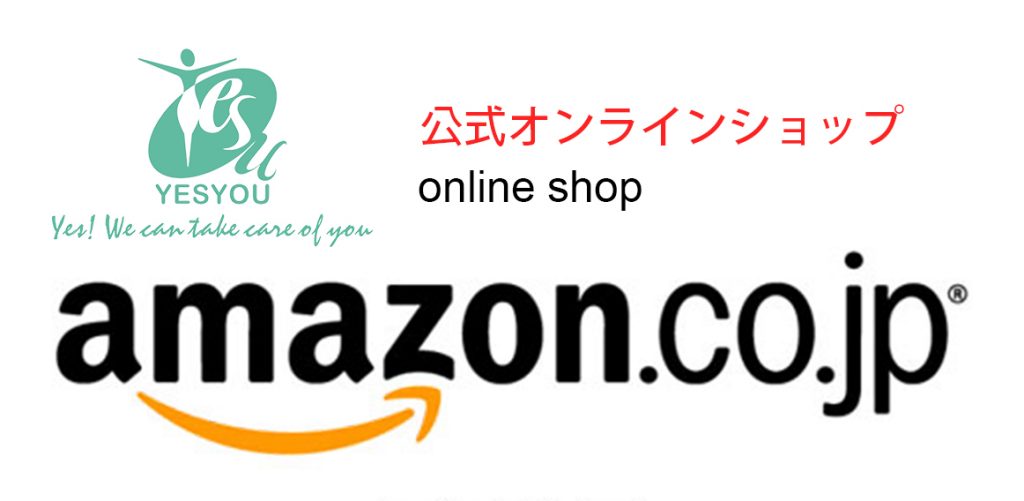 https://www.amazon.co.jp/yesuyesyou